Double room with side view of the sea Deluxe
The Deluxe Double Room with Side Sea View is located on the second floor. The interior of the rooms is decorated in a modern style. The room consists of a living room and a bedroom. The bedroom has a large comfortable bed and a sofa bed in the living room.
Each room is equipped with a TV, refrigerator, safe, and tea and coffee making facilities. The bathroom has a shower and a hair dryer. Free Wi-Fi access is provided in each room. Access to the renovated wing from the outside.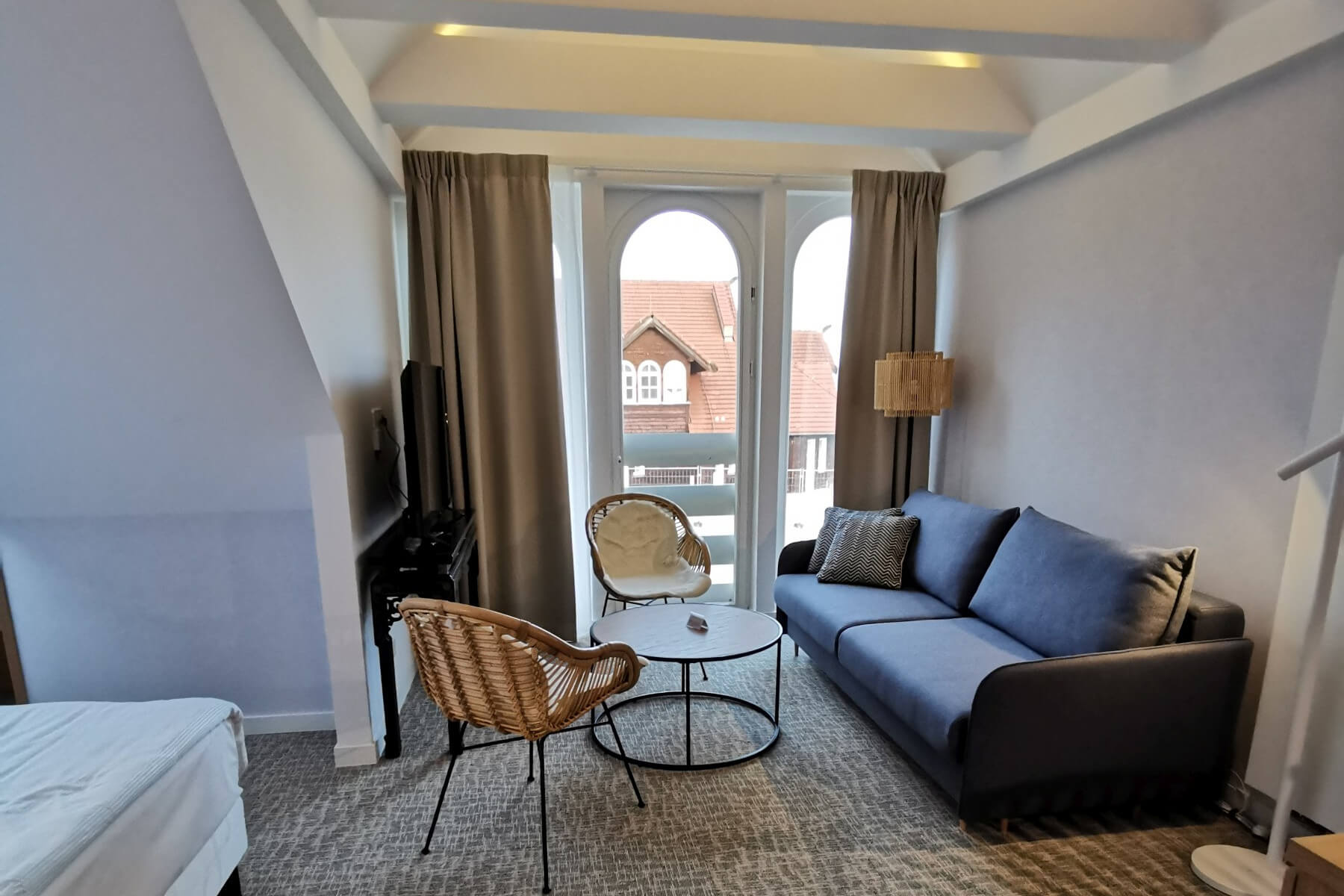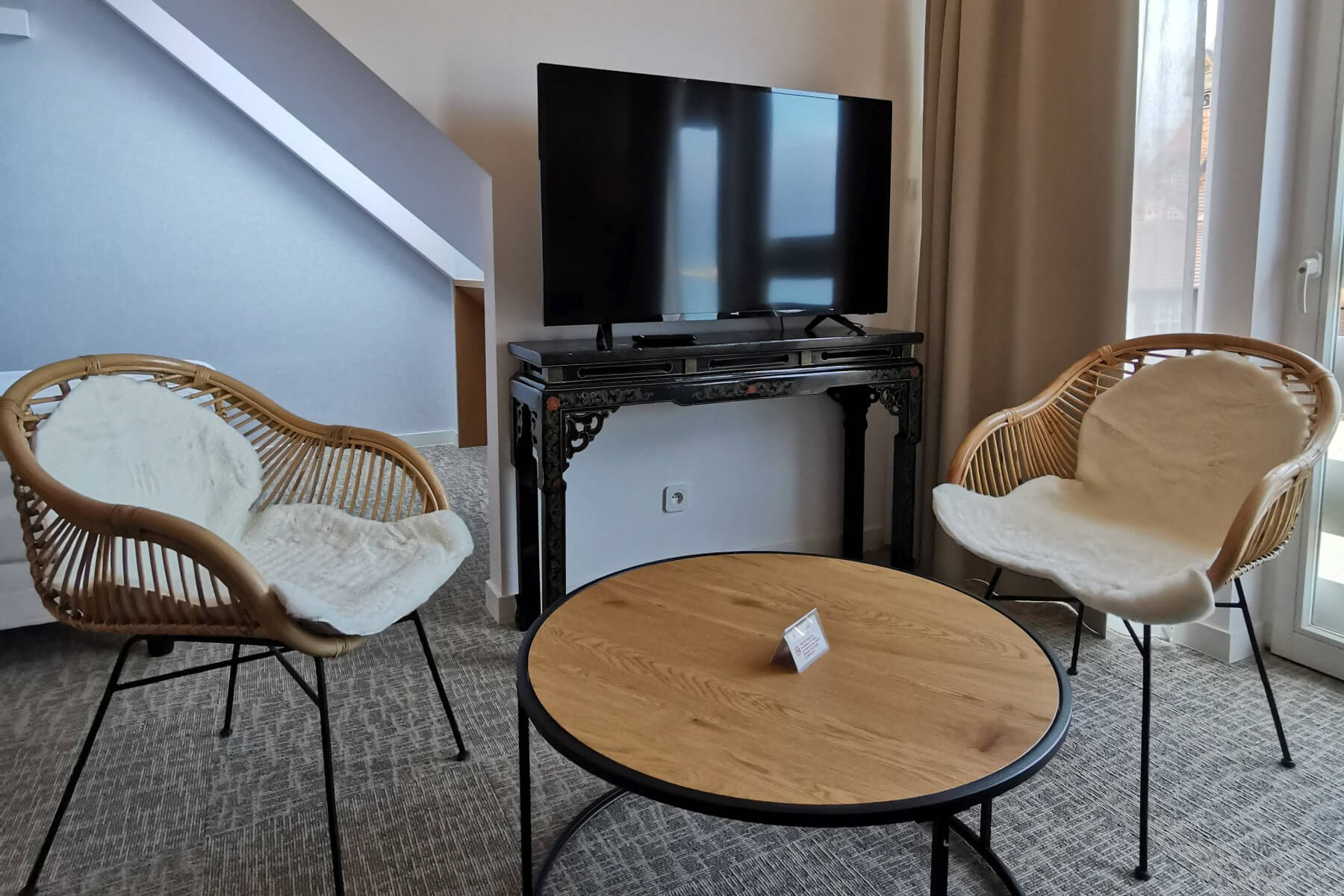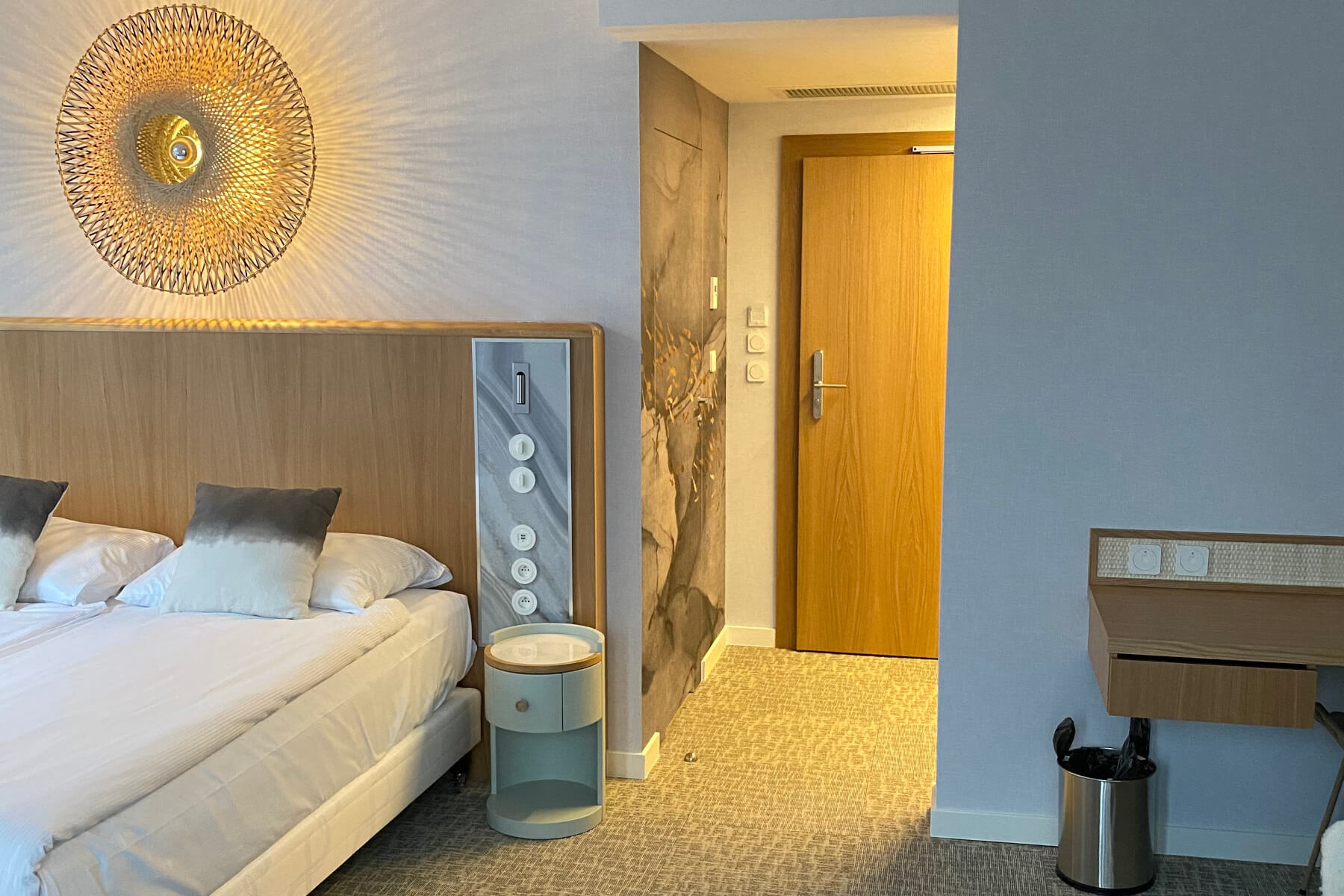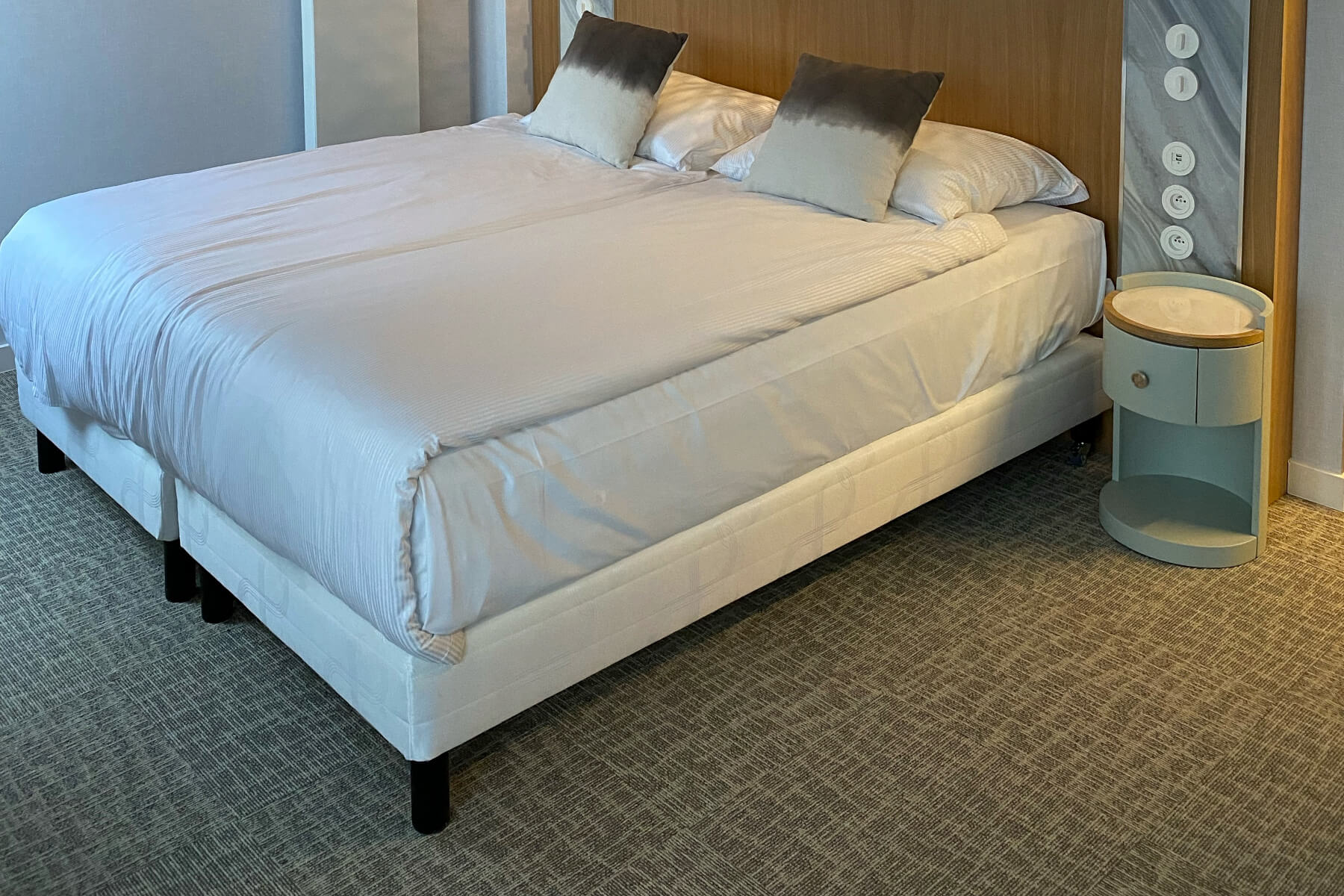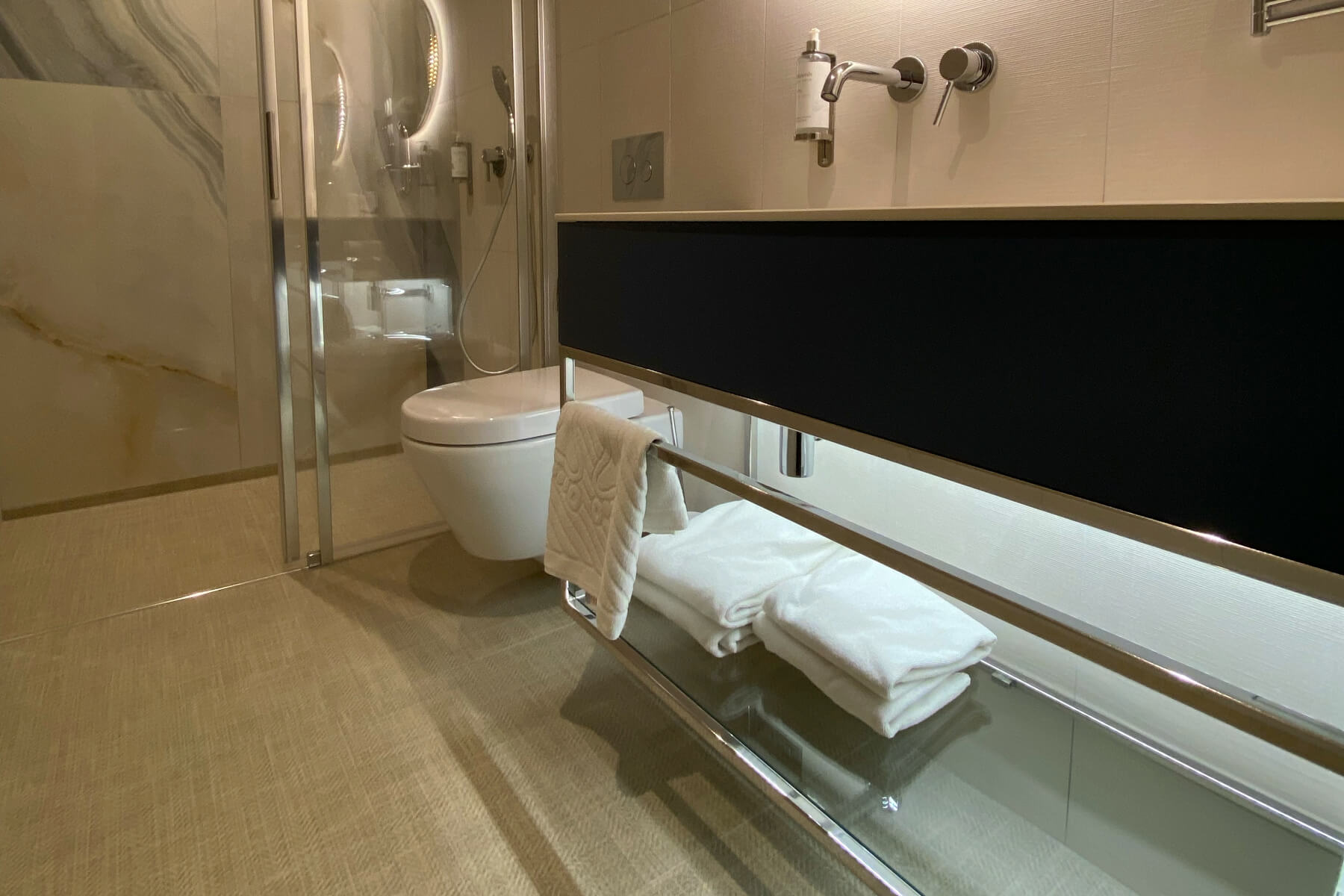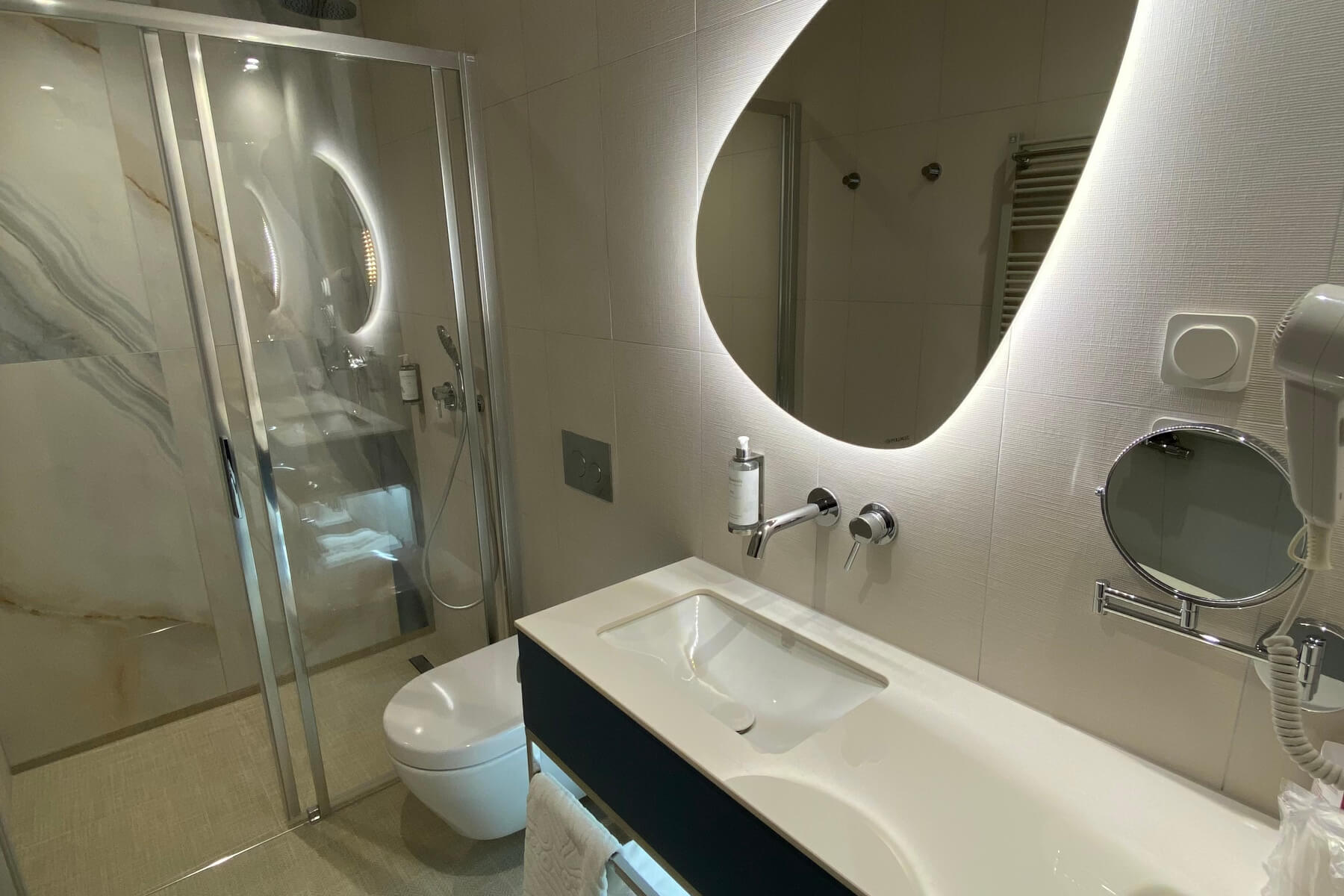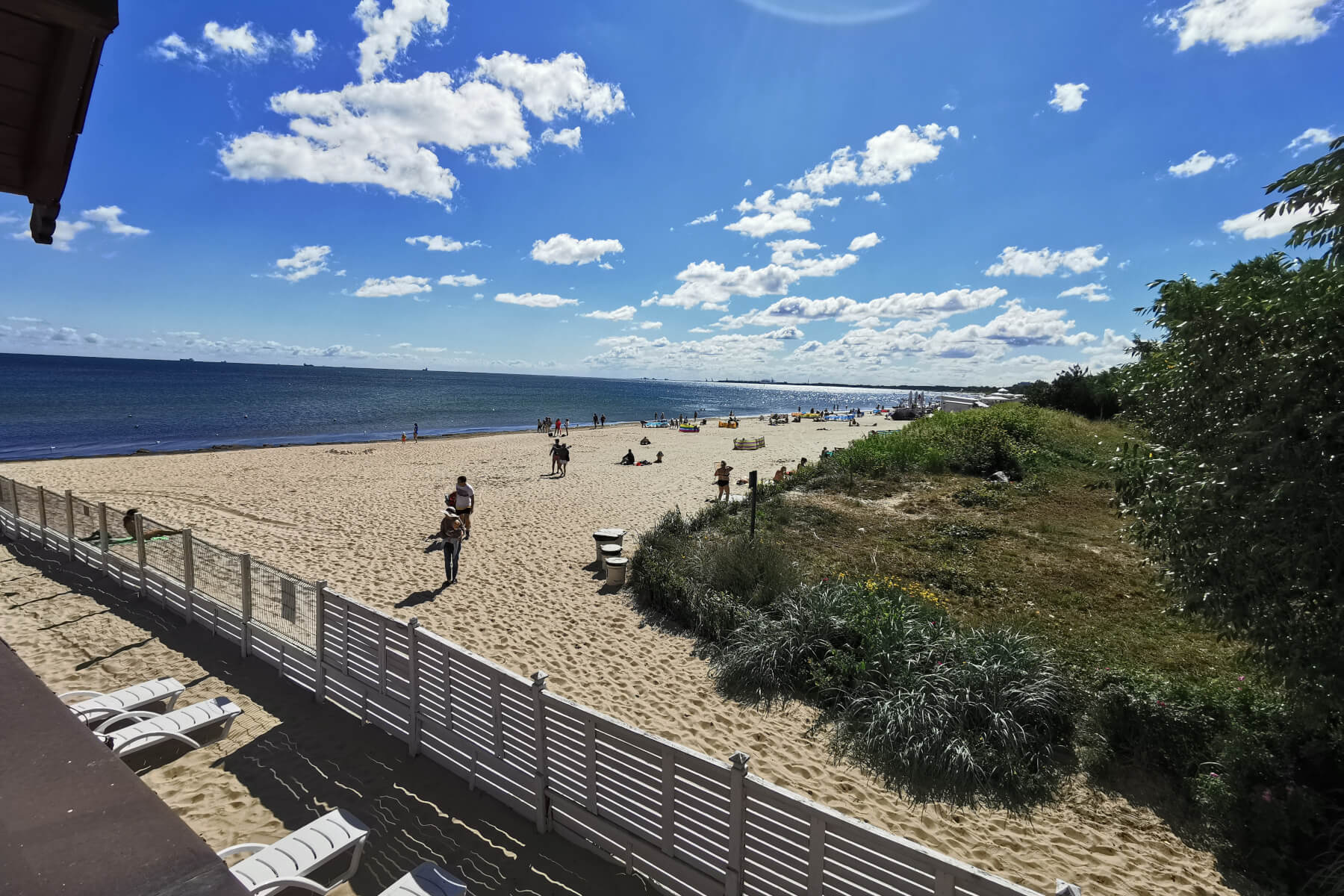 Book online
from 480 PLN / night